Best Ever Pony Express Pizza Garlic Butter
You know those things that seem to go with almost everything? I think garlic bread is just that…it goes with pastas, pizza, some salads. Sometimes before the meal or with it. So versatile, and absolutely delicious! My go-to recipe is this Best Ever Pony Express Pizza Garlic Butter!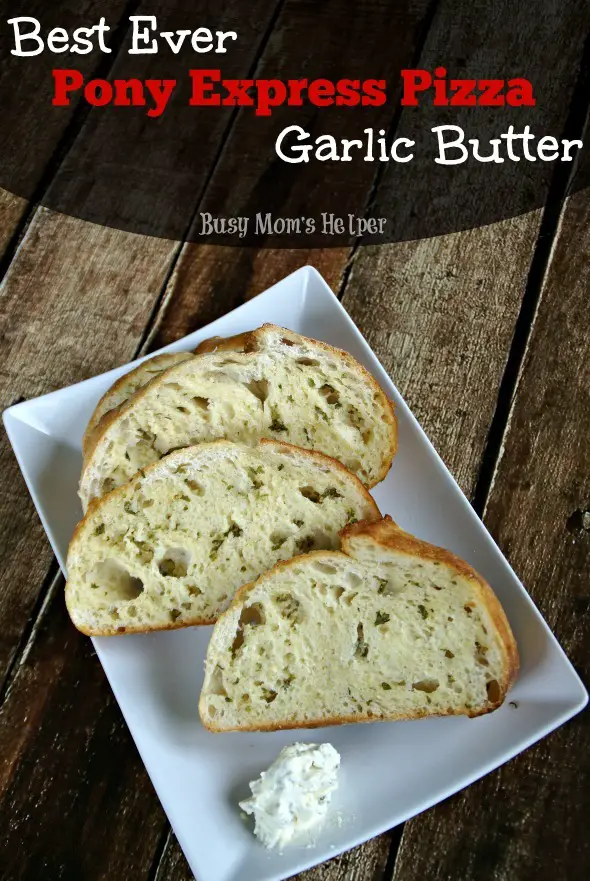 If you saw yesterday's Creepy Mini Pizzas post, you read about how I grew up in a store called Pony Express Pizza. My folks owned it, and they served the best pizzas around (even though they stopped over 16 years ago now, people in town STILL ask for the recipes!). It was so fun learning how it all worked, 'helping' around the store, and of course taste testing! I still remember they'd make these huge tubs of their garlic butter, and I would beg for some with each batch because it was the most creamy, delicious stuff ever!
As I grew up and moved away, I tried so many times to repeat the flavorful goodness of this recipe, but it always ended up a total fail. Then when my family visited in September, my Dad made sure we took the time to remake the RIGHT recipe with huge success! Yup, it was as amazing as I remember it to be, and now I make it all the time for my kiddos! Thanks, Daddy!
*This is enough to do about 1 French Bread loaf
Ingredients
1 cube Margarine (you CAN use butter, but it won't be as creamy)
1/2 tbsp. plus 1/2 tsp. Garlic Salt
1/2 tbsp. plus 1/4 tsp. Garlic Powder
1 tbsp. Parmesan Cheese (use the green container kind)
1/6 cup Mayo
1 tbsp. Parsley
Directions
In a stand mixer (or by hand, if you really must) combine all of the ingredients and whip until it's doubled in size. Store in an airtight container in the fridge.
The flavor is best after the 1st day, after all the ingredients have really come together.
Note: It also freezes really well, so make a larger batch and store some for another time!
This content may contain affiliate links. We earn a commission at no extra cost to you if you make a purchase. We may earn money, free services or complementary products from the companies mentioned in this post. All opinions are ours alone…
The following two tabs change content below.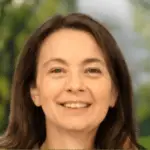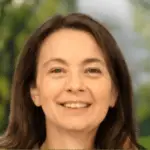 Latest posts by Kelly Dedeaux (see all)