Gourmet-Style Garlic Jalapeno Burger and Fry Sauce
This shop has been compensated by Collective Bias, Inc. and its advertiser. All opinions are mine alone. #LeaveBlandBehind #CollectiveBias
Remember when you were a kid, and anytime you got a hamburger or cheeseburger was wonderful – regardless if it was super plain and boring? I loved having burgers for dinner, but now as an adult I sure do expect more FLAVOR and 'personality' to it. Gone are the days of bland, typical burgers now that you can whip up this Gourmet-Style Garlic Jalapeno Burger and Fry Sauce easily at home! It's bursting with incredible flavor, and is a truly special sauce that takes your burger from 'eh' to WOW!

Don't worry, y'all know how much I try to avoid complex dishes or meals that take too long – even though this Garlic Jalapeno Burger may SOUND difficult or time-consuming, it's not at all! Just grab all of your ingredients during your next Walmart shopping trip – including the 'secret ingredient' that makes this sauce finger-licking good….NEW McCormick Garlic Jalapeño Seasoning. It's one of the NEW McCormick Garlic Seasoning Blends now available at Walmart, and boy does it give such an amazing flavor to so many dishes – I had to stock up on several so we can try it out on more new things.
You can find it in the spice aisle, along with McCormick Garlic Ranch Seasoning. You can use either of these tasty seasonings anywhere you'd normally use Garlic Powder – add it in before, during or after cooking for an extra boost of flavor. They really bring garlic to the next level of flavor, and help take the guesswork out of recipe free cooking – because who wants to stick exactly to a recipe all the time?! I love using McCormick seasonings because they inspire a love of home cooking and help empower all cooks (even those still learning, like us) through flavor!
Seriously, this sauce takes these burgers far away from the regular 'ol bland stuff and gives them a boost of flavor that really goes well with the burgers and toppings – plus it works amazingly as a fry sauce, so you get two uses from one sauce!
It just so happens that hubby had to work from home the day I made these, meaning he was able to taste-test my creation – and absolutely loved it! He even packed a bit of the leftovers for lunch the next day because it was such a hit 🙂 He was sure glad I bought several of the McCormick Garlic Seasoning Blends, since he's also brainstorming on more things that it can be added to for some really great flavor.
Just look at that sauce dripping on the burger – so much great taste in every bite! Like I said, don't worry because it's really easy to make….
Ingredients – Sauce
3/4 cup Mayo
3 tbsp. Ketchup
2 tbsp. BBQ Sauce
1 tsp. Yellow Mustard
3 tsp. Worcestershire Sauce
2 tsp. McCormick Garlic Jalapeño Seasoning
For the entire meal you'll need:
Sliced Tomatoes, lettuce, etc.
Sliced/Diced Onions (I sprinkled some seasoning on these and grilled them – delish!)
Hamburger Buns
Ground Beef/Burger Patties
Cheese of Choice, sliced
French Fries!
Directions
In a bowl, whip all of your ingredients until well-combined.
Use as a sauce for your burgers, and a dip for your fries.
Store any leftovers in an airtight container in the fridge.
Enjoy!
At first I was worried that using the same sauce for the burgers and the fry dip would be 'too much' – but goodness no! It was perfect, bringing out great flavor for each thing in a complimentary way. Loved it! Once you fall in love with the taste, you'll want to sprinkle it on new things to try as well – I even sprinkled some into the actual ground beef patties of our burgers!
You can adjust the amount of seasoning you put in to fit your taste preference – it was still great with just 1 tsp. in the sauce, but for the better flavor we wanted we preferred 2 tsp. in ours.
Mmm….this sauce was almost addictive, it was just so tasty! And yes, it's so good you'll be licking your fingers (and maybe even your plate)!
I'm so glad I'm not a kid anymore, happy with a regular, bland burger – I want delicious flavor bursting in every single bite! These gourmet-style Garlic Jalapeno Burgers are just what the doctor ordered, and still were quick to fix up because us busy mommas deserve great taste without spending our valuable time! If you loved this recipe check out our Copycat Chick-fil-a sauce recipe!
What other dishes could you use this sauces on?
This content may contain affiliate links. We earn a commission at no extra cost to you if you make a purchase. We may earn money, free services or complementary products from the companies mentioned in this post. All opinions are ours alone…
The following two tabs change content below.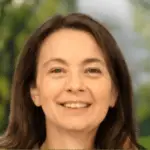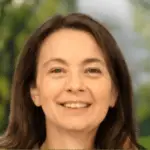 Latest posts by Kelly Dedeaux (see all)