Garlic Pesto Chicken with Penne in Tomato Cream Sauce
You know those meals that you decide to just 'wing it', then as you cook the smell has you totally drooling? Then you take that first bite and it doesn't disappoint? Yup, that's this Garlic Pesto Chicken with Penne in Tomato Cream Sauce!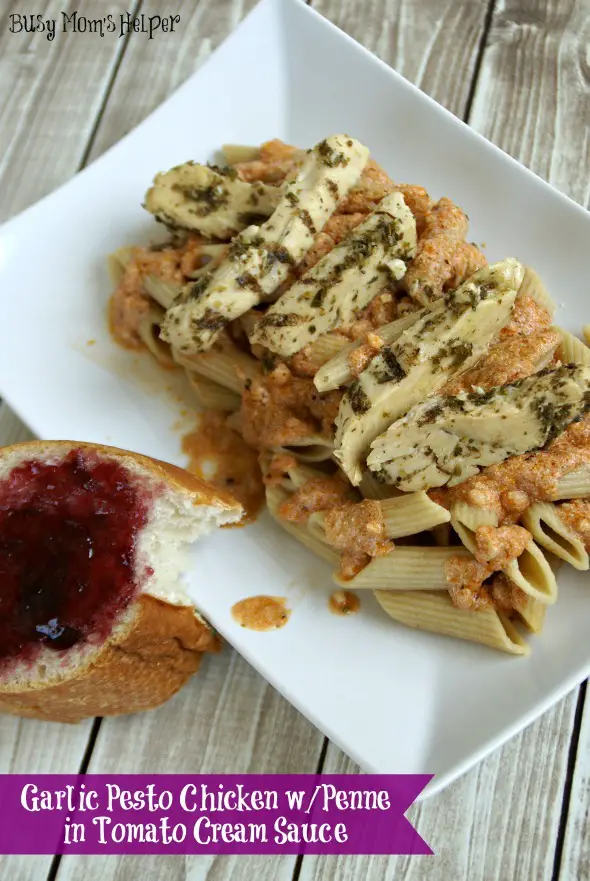 Oh. My. Gosh! I can honestly say this is on my FAVORITES list, for sure! The chicken is super moist, and full of marinated flavor. The sauce helps accent everything, and it all comes together in a delicious, almost-addictive meal. LOVE IT! The sauce is also perfect for dipping bread or rolls, so don't hesitate to serve those alongside this Garlic Pesto Chicken with Penne in Tomato Cream Sauce!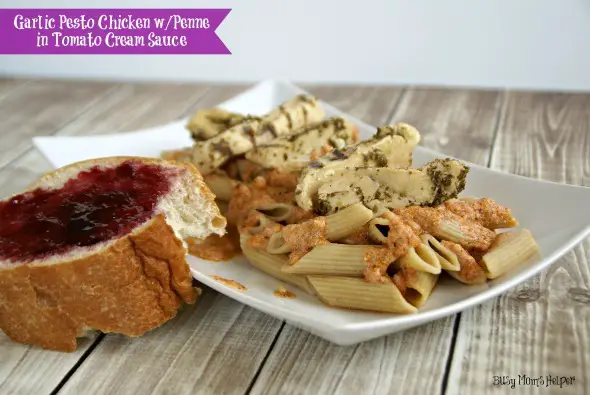 Don't be intimidated by this: the recipe may seem long, but I simply broke it down to VERY simple instructions. Read on through to see that this amazing dish is ridiculously easy to make!
Ingredients – Chicken and Marinade
3 lbs. Chicken, sliced*
3/4 cup White Vinegar
2 tbsp. Olive Oil
1/3-1/2 cup mixture of: Oregano, Thyme, Sage, Parsley and Rosemary
4 tsp. Garlic, minced
4 tbsp. Lemon Juice
1/2 tsp. Salt
1/2 tsp. Pepper
6 tbsp. Pesto
Directions – Chicken and Marinade
Place Chicken in a ziploc bag. Combine the other ingredients well, then add to bag. Allow chicken to marinate at least 1 hour, or overnight in the fridge.
When starting to prepare the pasta and tomato cream sauce, place the chicken AND marinade in a large WOK or skillet. Cook until chicken is done.
Ingredients – Pasta and Tomato Cream Sauce
2 boxes Penne Pasta (I use whole grain)
6 tbsp. Olive Oil
4 tbsp. Garlic, minced
1- 14.5 oz. can Chicken Broth
2 cups Tomato Sauce
2 cups Half & Half
1/8 cup All-purpose Flour
2 tsp. Basil
Directions – Pasta and Tomato Cream Sauce
Cook pasta according to package directions.
In a large skillet, heat the olive oil and garlic until bubbly, about 2 minutes. Add the Chicken Broth and cook over medium-high heat about 15 minutes, or until it has reduced almost half.
Add the remaining ingredients until well-combined and heated through.
To serve
Place warm pasta on plate, cover with sauce, then top with marinated chicken. Enjoy!
*I used pre-cooked, frozen diced chicken breast, and it turned out FABULOUS! I just marinated it in the fridge frozen for two hours, then cooked until done!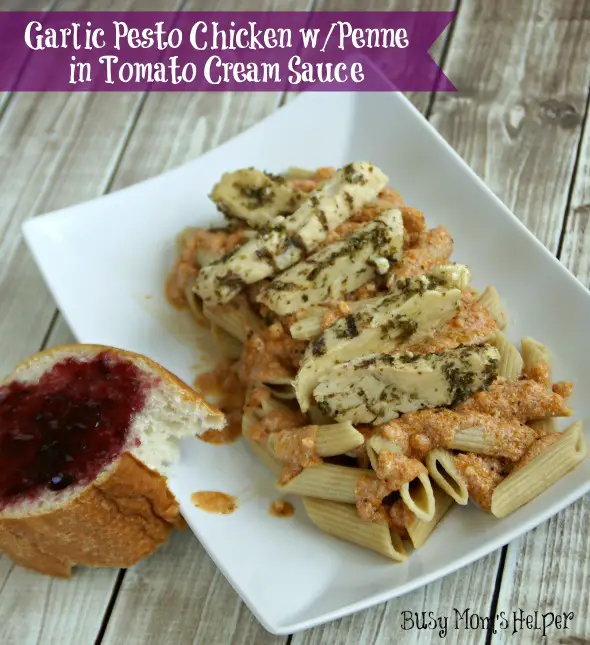 This content may contain affiliate links. We earn a commission at no extra cost to you if you make a purchase. We may earn money, free services or complementary products from the companies mentioned in this post. All opinions are ours alone…
The following two tabs change content below.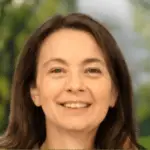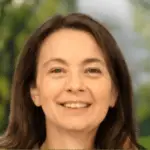 Latest posts by Kelly Dedeaux (see all)