Hubbys Favorite Marinated Pork Loin with Seasoned Potatoes
This post is part of a social shopper marketing insight campaign with Pollinate Media Group® and Smithfield®, but all my opinions are my own. #pmedia #PutPorkontheMenu https://my-disclosur.es/OBsstV
I love cooking, and I LOVE eating….but I hate dinnertime. Don't get me wrong, I do love sitting around the table with my family, talking about our days, and enjoying a delicious meal. The rush to get that meal on the table, though, is a nightmare. Luckily, there's ways to cut down prep time AND get a fabulous tasting meal without much hassle, like Hubby's Favorite Marinated Pork Loin with Seasoned Potatoes!
Between chasing the kids, doing homework, and the million other things us busy mama's handle each day, spending forever getting dinner ready is NOT my favorite. Now, Hubby's been craving a good pork meal lately, so I decided to make HIM happy with an amazing meal, but save myself all the time and stress!
I swung by Walmart really quick and grabbed some Smithfield® Marinated Pork! I wanted to offer a variety, so I chose the Garlic & Herb Pork Loin Filet and also the Peppercorn & Garlic Pork Tenderloin. What's better is that I went HERE and printed off a coupon for seventy five cents ($.75) off ONE (1) Smithfield Marinated Pork product. Grab your before you head out, but hurry while supplies last!
Wanting something new to go along with the pork, I grabbed some baby red and gold potatoes. I would've LOVED to do heirloom potatoes, but they're completely out of season and nobody has them right now!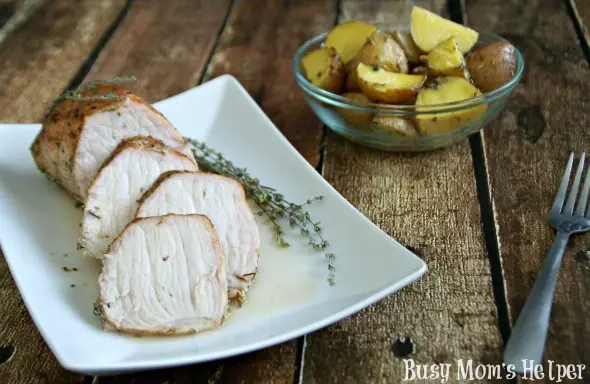 Since this was all about saving me some much-needed time (I'm preparing for my Disneyland trip, after all, so already super busy and stressed!), I decided to bake it all in the oven. Super simple! Now there isn't any specific measurements here for the seasoned potatoes….just add a bit of the spices as YOU prefer them (we LOVE garlic, but perhaps you prefer more rosemary). Plus, no measuring saves even more time…Woot woot!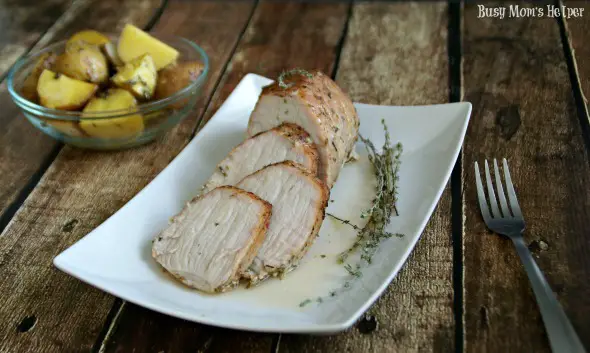 Ingredients
Smithfield® Marinated Pork (flavor of choice…there's seven to choose from!)
Baby red & gold potatoes (or heirloom potatoes, if you can find them)
Rosemary
Thyme
Parsley
Garlic, minced
Butter, melted
Salt
Directions
Preheat oven to 375 Degrees F. Spray or line a 9×13 baking dish. Place your marinated pork in the center.
Combine the melted butter and spices/seasoning in a large bowl. Cut the potatoes into fourths, then mix them in the bowl until they're covered with the butter and spice mixture. Place the potatoes in the baking dish around the sides, so it surrounds the pork loin. Place in oven, uncovered.
Bake time will vary depending on the size of pork loin you have, and how large your potatoes are. With both we cooked, the average time was about an hour. Just bake until it's cooked to the correct temperature, and the potatoes are soft, as desired.
Warning: your house will smell AMAZING as this is baking. I couldn't wait to try it, and all my kids kept asking 'when can we eat that, when can we eat that?'. When we got it out, it not only smelled good, but LOOKED perfect! Then we tried it….Oh. My. Gosh! Every single person had thirds or more, and none of us could decide which flavor we liked better because they were both so juicy and delicious. Hubby has proclaimed this his 'favorite marinated pork loin'…thus the name!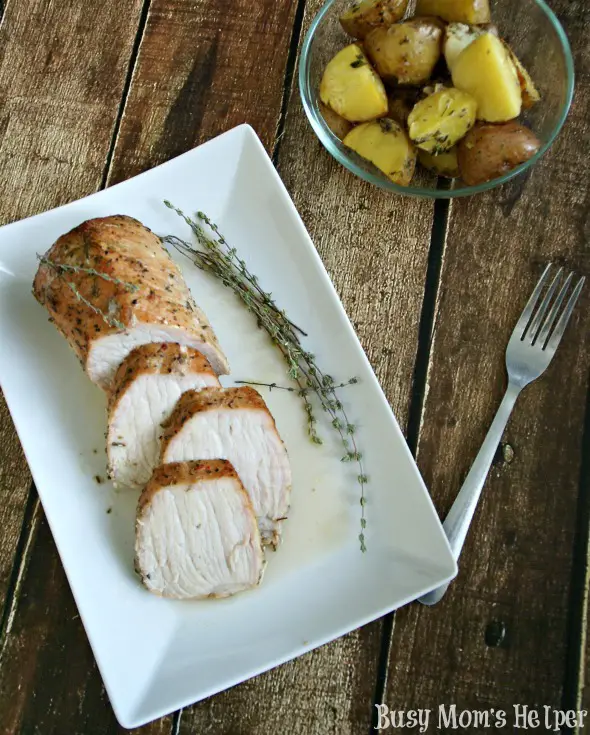 Not only was it a beautiful and fabulous-tasting meal, but I loved how simple it was to put together! Less than 10 minutes prep work and it was a huge hit with the family! The 100% fresh pork was perfectly seasoned, with just the right amount of juicy flavor to make you go 'MMMMMM'! I can't wait to try some of the other Smithfield® Marinated Pork varieties, and maybe try it grilled or sauteed next time! Their website has plenty of other recipe ideas to try, too, or try their Facebook page. Easy and flexible…that's my kind of dinner!
This content may contain affiliate links. We earn a commission at no extra cost to you if you make a purchase. We may earn money, free services or complementary products from the companies mentioned in this post. All opinions are ours alone…
The following two tabs change content below.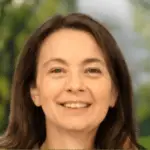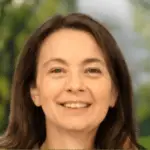 Latest posts by Kelly Dedeaux (see all)