Be Inspired & Entertained with McFarland, USA
I received admission to a special pre-screen of this movie, but all opinions are 100% my own. All photos ©Disney 2015.
You know those movies that you leave thinking 'I can't wait until this comes to video' because it exceeded all your expectations? Those were my exact thoughts after seeing McFarland, USA last week. There's so many reasons why you'll be inspired & entertained with McFarland, USA!
Based on a true story, we learn how Coach Jim White (played by the amazing Kevin Costner) organized a cross-country team in an economically challenged town in California. The high school in McFarland is predominantly Latino, as is the community that White and his family now belong to. The teens here work hard in the fields with their families, and when White realizes their amazing running skills, he starts changing things for everyone.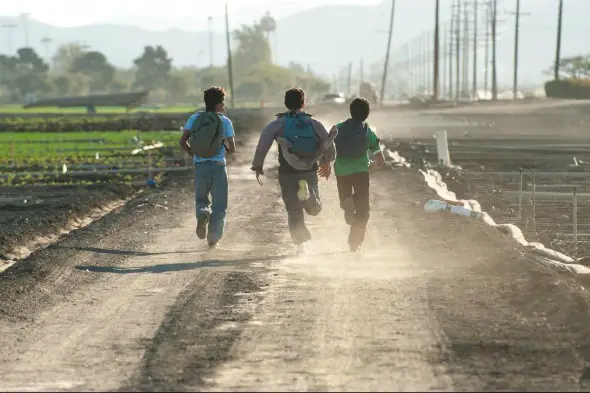 As they learn, grow and compete together, you see the strong family bond that isn't just for immediate family members, but for the whole community. Just as the group learns so much from White and his faith in their potential, they teach him plenty about life and commitment.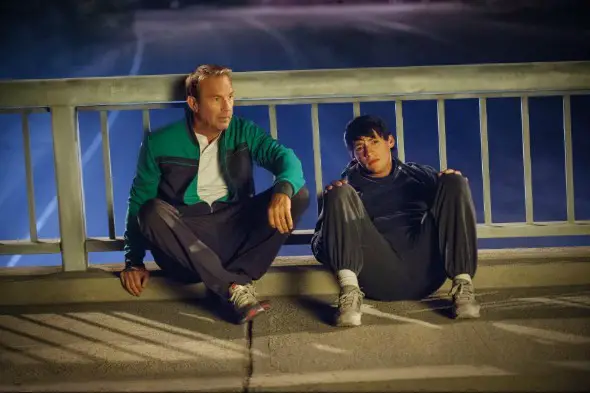 Although odds are stacked up against them, they work as a team-turned-family to surprise everyone, especially themselves.
I went into the theater expecting to be inspired, and wasn't disappointed one bit. What I WASN'T expecting, though, was how down-right funny and entertaining it would be!
I've come to expect stories like this to have certain 'lulls' in them, where you know it's necessary but find yourself losing interest at that point. Not in McFarland! The entire audience was laughing the whole way through, with some tears here and there. It's rare you find a movie that makes you feel so many emotions, while making your cheeks hurt.
Although I love many of the people, my favorite had to be this woman….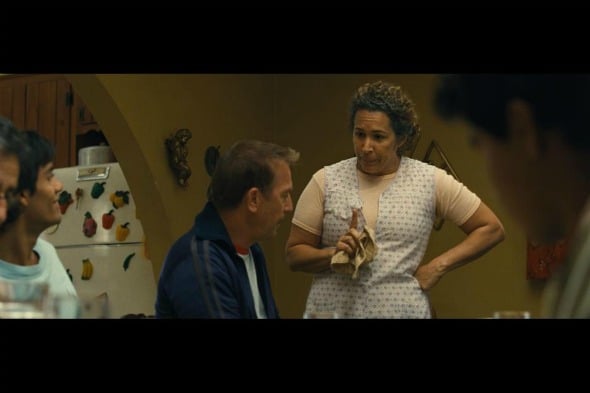 Mrs. Diaz, mother of 3 of the runners, was absolutely wonderful, being both a HUGE part of the humor, as well as a great role-model (in my opinion anyway!) who certainly teaches White a thing or two about family! In her words "Don't say to me 'no'!" Love her!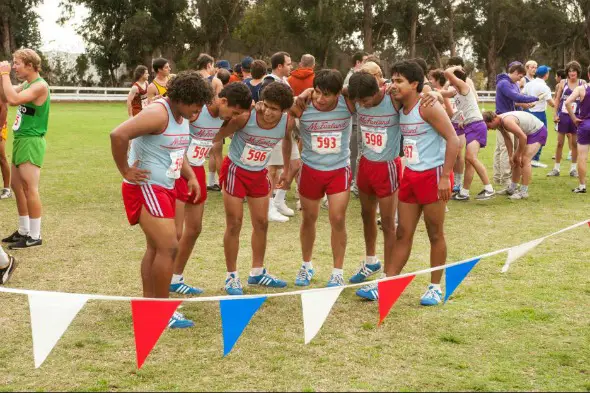 One thing that was a DEFINITE plus to the movie…I don't think it had any swearing. Not 100% sure, but I couldn't recall any, and neither could my friend that went with. It's seriously made so any age can watch it…although my little boys may not be too interested just yet. It's appropriate enough for them, though!
I don't want to give away anything, of course, but just trust me that you'll find plenty of laughable, yet emotionally wonderful moments during McFarland, USA. I definitely plan on grabbing this on DVD when it comes out, and may even take Hubby to see it in theaters…then when I make little comments from the movie and laugh, he'll understand and can laugh right along with me!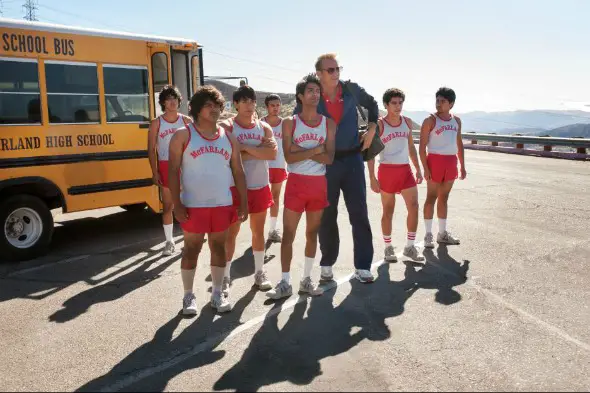 McFarland, USA hits theaters this week: February 20th so hurry and schedule in a date night (or take the family!) and SEE IT!
This content may contain affiliate links. We earn a commission at no extra cost to you if you make a purchase. We may earn money, free services or complementary products from the companies mentioned in this post. All opinions are ours alone…
The following two tabs change content below.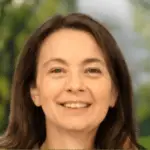 Latest posts by Kelly Dedeaux (see all)