Super Addictive Brownies
You know I love a good brownie. Delicious, moist and full of chocolaty goodness! Well, now I'm totally obsessed with these Super Addictive Brownies, with a fabulous frosting and marshmallow layer adding to it's perfectness!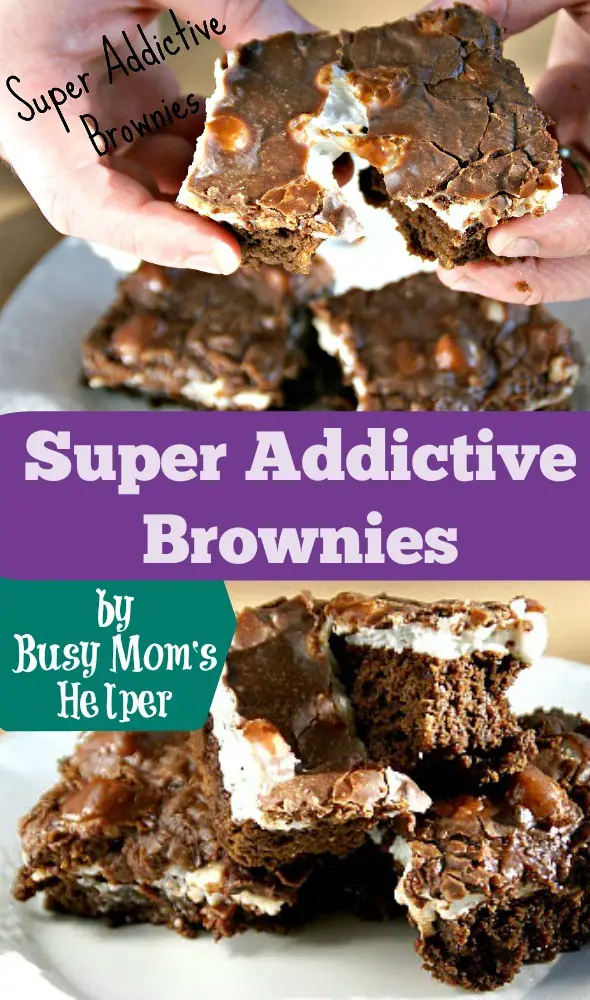 So today I'm in one of those moods where I really have no idea what to say. Nothing much going on, feeling a bit 'blah', so how about we just go right on to these absolutely delicious, superly addicting brownies? Luckily I made two pans, one for Flash to take to work (they raved about how yummy they were), and one for us. Or, I guess I should say half for me and half for the rest of my family. Ya, I was pretty bad calorie wise with these, but they were oh so good!
Ingredients – Brownies:
1 1/2 cups All-purpose flour
2 cup Sugar
1/2 cup Unsweetened cocoa powder
2 tsp. Baking powder
1/2 tsp. Salt
1 cup Butter, melted
4 Eggs, lightly beaten
1 tbsp. Vanilla
1 cup Chocolate Chips
1/2 bag mini marshmallows (enough to do a full layer of a 9×13 pan)
Ingredients – Frosting:
1/2 cup Butter, melted
1/3 cup Unsweetened cocoa powder
1/3 cup Evaporated milk
4 cups Powdered sugar
1 tsp. Vanilla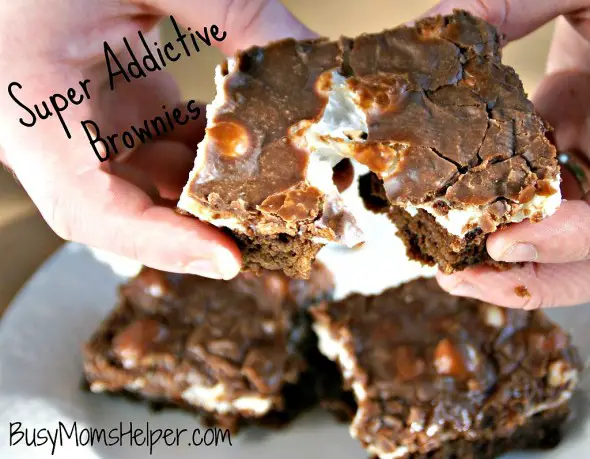 Directions:
Preheat oven to 350 degrees. Spray a 9×13 pan, set aside.
In a large bowl, combine the flour, sugar, cocoa powder, baking powder, and salt.Mix in the butter, whisked eggs, and vanilla for about 4 minutes, or until well blended. Add the chocolate chips. Spread the batter into the prepared pan.
Bake for 40-50 minutes, or until an inserted toothpick comes out clean. Don't overcook!
Remove from oven, spread the marshmallows in a layer on top, and return to the oven for about 3-4 minutes, or until the marshmallows are puffy and turning golden brown on top. Remove from oven and cool completely. (now you can turn the oven off)
For the frosting, beat together the ingredients until fluffy. When brownies are completely cooled, spread the frosting on top.
Makes one 9×13 pan of decently thick brownies.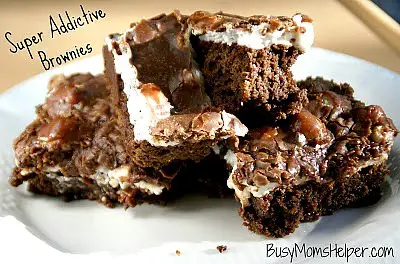 This content may contain affiliate links. We earn a commission at no extra cost to you if you make a purchase. We may earn money, free services or complementary products from the companies mentioned in this post. All opinions are ours alone…
The following two tabs change content below.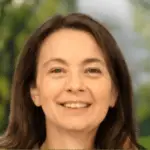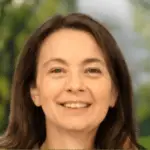 Latest posts by Kelly Dedeaux (see all)