Ultimate Smoothie Recipe Round Up
As the weather gets warmer, Hubby and I move towards smoothies for breakfast. A LOT! But I can't have the same thing over and over again, so I went on the hunt for enough smoothie recipes to really give us a variety. For all YOU smoothie lovers out there, here's my Ultimate Smoothie Recipe Round Up!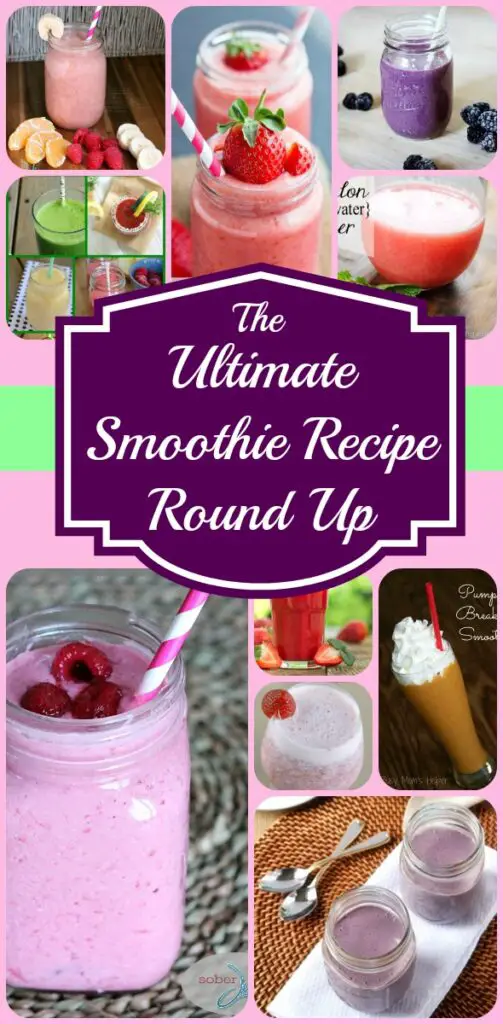 One thing I love about smoothies is that they keep me fuller longer, which prevents helps me to not snack as often. I even enjoy them as an afternoon pick-me-up, when I get that after lunchtime drag. (please tell me I'm not the only one who feels zombie-ish in the early afternoons!) Since Hubby and I are attempting to improve our diet (drastically), I'm sure many of these smoothies will make an appearance in our home for more than just breakfast! Now on to The Ultimate Smoothie Recipe Round Up!
Now THIS looks like a perfect breakfast! Check out these Blueberry 'Cream' Oatmeal Smoothies from Healthy Smoothie Recipe.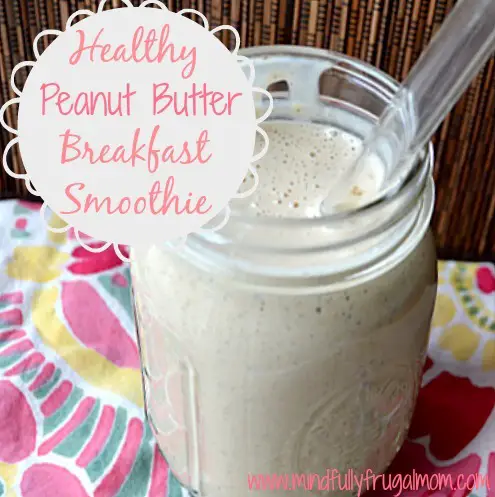 Oh, for the love of peanut butter, you've got to try this Healthy Peanut Butter Breakfast Smoothie from Mindfully Frugal Mom!
I'm all for planning ahead, especially for breakfasts (I'm so not a morning person!) so I'm definitely giving these Frozen Smoothie Packs from All Things Katie Marie a try ASAP!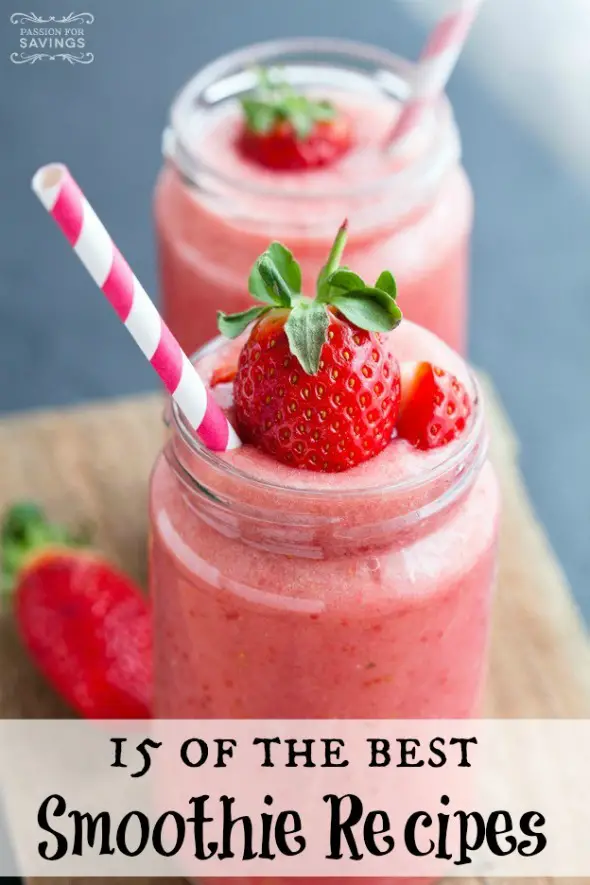 Just look at that photo….I'm already drooling for 15 of the Best Smoothie Recipes from Passion for Savings!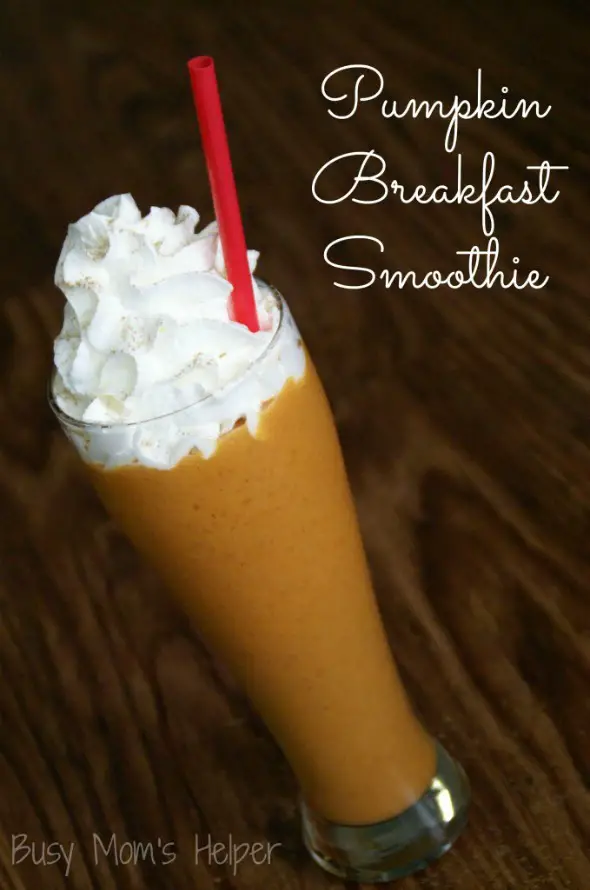 One of Hubby's FAVORITE smoothies, this Pumpkin Breakfast Smoothie uses real pumkin and banana.
My friend over at Creative Green Living posted this Watermelon Coconut Water Refresher Smoothie, and I HAD to try it. DEFINITELY refreshing and delicious!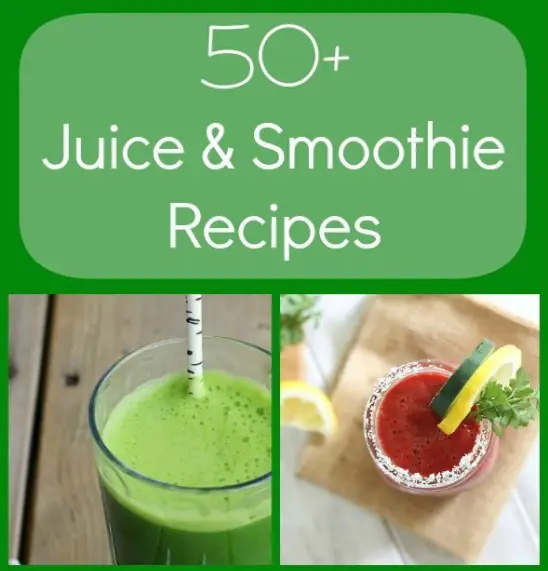 There's SO MANY recipes in this round-up from Rachel Cooks that look so delicious, can't wait to work my way through her 50+ Juice & Smoothie Recipes!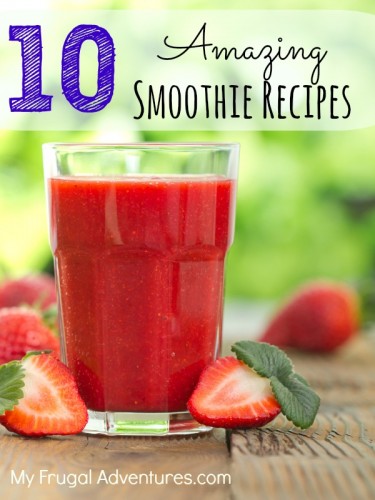 So maybe it's just me…but those strawberries look SO DANG GOOD! This list of 10 Amazing Smoothie Recipes from My Frugal Adventures has such delicious variety, it's truly 'amazing'!
I love the hint of almond in the Tropical Strawberry Smoothie!
Again, my love of peanut butter got the best of me, luckily! Here's 15 Healthy Peanut Butter Smoothie Recipes from My Natural Family.
I love adding blackberries to smoothies, especially when it comes out so beautifully purple like this Blackberry Banana Bliss Smoothie from Creme De La Crumb.
Sober Julie had me at 'cheesecake' with her Raspberry Cheesecake Smoothie!
This Clean Eating Mango Chai Smoothie from The Gracious Pantry is now on Hubby's MUST TRY list…he can't wait to try it!
Who could resist this Healthy Apple Pie Dessert Smoothie from Green Thickies?! Not me!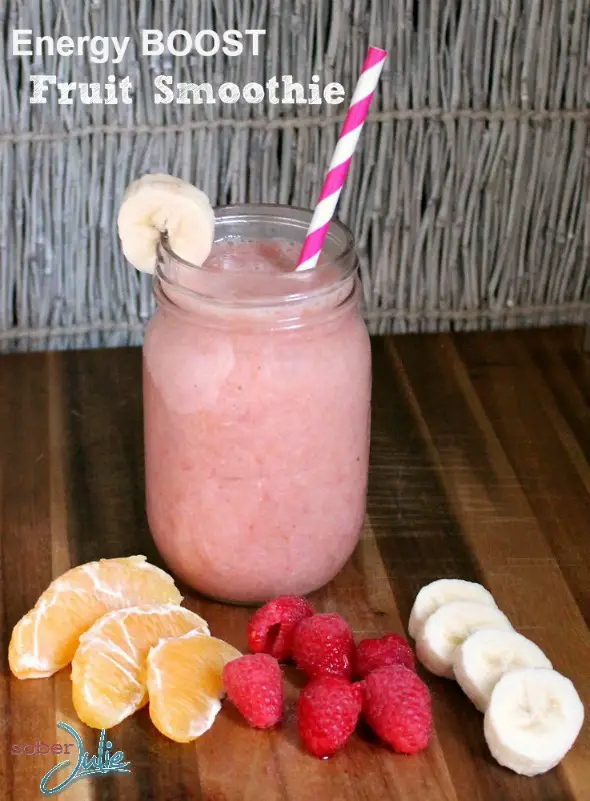 Since my kids seem to suck any energy I may have clean out of me, this Energy Boost Fruit Smoothie from Sober Julie may become a regular addition to my meal plan!
Although Hubby isn't a fan of coconut, I love this fresh Coco-Orange Smoothie to kickstart my day!
I use to hate green smoothies, but have learned to make them the right way so they may look green, but taste amazing…..so I can't wait to make my way through these 15 Quick & Easy Green Smoothie Recipes from Green Thickies!
Still one of my favorite dessert-type smoothies, is this Copy-Cat Strawberry Julius!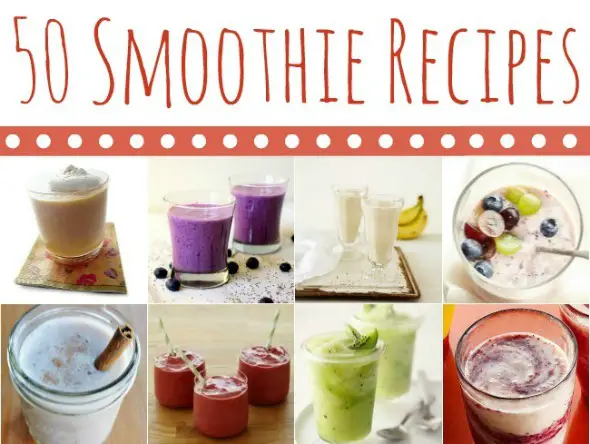 A Night Owl Blog is amazing, and she hit it right on the mark again with her 50 Smoothie Recipes! Drool!
And last, but not least, is this Cherry Berry Smoothie, with a nice mixture of delicious berries!
This content may contain affiliate links. We earn a commission at no extra cost to you if you make a purchase. We may earn money, free services or complementary products from the companies mentioned in this post. All opinions are ours alone…
The following two tabs change content below.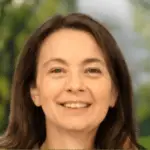 Latest posts by Kelly Dedeaux (see all)